Think you're too young for a financial planner? Well, you're wrong.
Everyone thinks financial planning is only for the older generations. When you're in your 20's, it's not the first thing on your list of priorities.
It's too boring. It's too "grown-up".
If you think you are too young to start planning for retirement, think again.
Since it's the beginning of 2019 and your New Year's resolutions are still fresh in your mind, let's talk about some strategies for you to get ahead financially. Retirement is something you should start planning for as early as possible.
In fact, if you are already working, you're already saving for it now, through your employer's super contributions.
The question is – will this be enough?
And how can you get the most out of your retirement funds now, while you still have a good chunk of your working life ahead of you?
This is where a good financial planner comes in.
We start planning for retirement from our first job.
Naimul Chowdhury, from BenWest Investments, on behalf of Dynasty Private Wealth, says we all start planning for retirement from the day we get our first paid job. At this point, our employer is required to make regular contributions into a super fund of our choice.
He says that often, people think that this is the only vehicle for retirement – but this isn't true.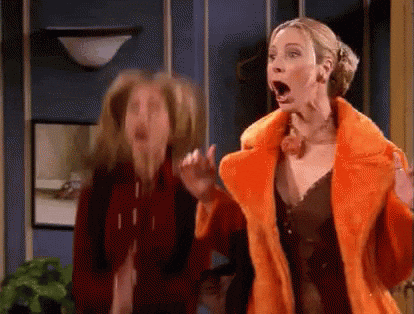 "The only vehicle for retirement is yourself."
While your super fund will support you in your retirement, Naimul says you can also buy properties, and build an asset base in your personal name. This, and other investment strategies, can go a long way in setting you up for a life, without the need for an active income.
Is your super enough?
In 2016, the Association of Superannuation Funds of Australia (ASFA) worked out that the average super balance needed for a comfortable lifestyle was $640,000 for couples, and $545,000 for singles. This assumes that you've paid off your own home and don't have mortgage repayments or rent to worry about.
Data from the ABS shows that Aussie males aged 55 to 64 in 2015-2016 had an average super balance of $310,145. Women fared much worse at just $196,409.
And how many people have paid off their homes at this point?
According to economist Saul Eslake, in a March 2017 report for The Australian Institute of Superannuation Trustees, 44.5% of Australian homeowners aged 55 to 64 still had outstanding mortgage debt in 2013-2014. This is triple the amount of people who had mortgage debt in 1995-1996.
Mr Eslake says these trends indicate that "an increasing proportion of new retirees will use some or all of their accumulated superannuation savings to discharge their outstanding mortgage debt."
He also says more retirees will be living in privately rented accommodation, which will put a strain on their super income stream.
This means even less super for retirement – when most pre-retirees already don't have enough for a comfortable lifestyle, even if they've paid off their mortgage.
If you haven't already realized, it's getting harder and harder to retire. At this rate, you won't be retiring until you're in your 80s and your super won't be lasting you long at all.
So, it seems that for most people, super is not enough for a comfortable retirement.
But if you're savvy, and you're reading this blog so we think you are, you can make sure that you can live life on your terms during retirement too.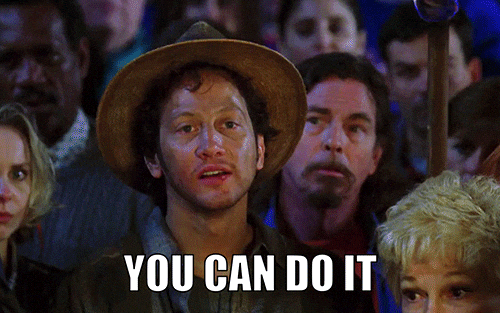 How can financial planners help millennials?
Naimul says financial planners have access to many different investment options that can help you reach your financial goals, whether in property, shares or even cryptocurrency.
They can also set up tax strategies and create long term benefits.
This means you can make the most of your work income while you're still young, and still set yourself up for retirement.
A Financial Planner can also help you create and maintain a budget and develop a strategy to help you realise your end goal.
Millennials need more patience.
Let's face it, millennials aren't exactly known for their patience. Whether the stereotype is true or not, instant gratification is more prominent now in our spending habits, than ever before.
Naimul says, retirement planning is a long term game.
"It is a long term investment so you need to have long term goals."
You're not going to see the benefits straight away, and some people can become discouraged by that.
We need to be patient. Warren Buffet, for example, has been investing for well over 40 years to get to where he is today.
Nathan himself, has been investing for 15 years now.
This is why it makes sense to plan your retirement from an early age – and depending on your strategy, you may be able to generate enough passive income to retire earlier than you think.
Naimul's tips for choosing a good financial planner.
Make sure the first appointment is free – after the initial appointment, the advisor should be able to demonstrate how much they will charge you.

Make sure the planner gives you their financial services guide (FSG) – this is required by law and states the minimum fees that you will be charged.

Go and see different financial advisors before choosing the right one for you.

Look for honesty, integrity, professionalism and calmness.

Experience is very important but it is not the be all and end all.

Choose someone you can work with for the rest of your life – it is important to have a good relationship with your advisor.

Have some questions prepared for your first meeting – this can help you stay focused on selecting the best person for the job.
At the end of the day, says Naimul, your advisor could charge you $50,000 – but you need to make sure that the result is a lot more beneficial than the fee.