What Every Investor Needs To Know About Subdividing and Developing
Subdividing and developing can present an excellent opportunity for investors to make a good chunk of capital.
When done in line with a well thought-out investment strategy, it can be the difference between paying down debt or acquiring the next round of properties.
There are plenty of things to consider before deciding whether this approach is a good one for you. Read on to find out what every investor needs to know about subdividing and developing.
Mitch Made $1 Million In 12 Months
.
After building a portfolio of seven investment properties through Binvested, Entrepreneur, Mitch Sanders decided to try his hand at developing.
He purchased land in Western Sydney below market value for $620,000 and had a dual occupancy built for just $600,000.
At the time of completion, each duplex was valued at $1.1 million.
The total cost of the project minus the total value of the properties equaled $1 million.
And it only took 12 months from start to finish. You can read more here.
It sounds simple in theory – but the process can be fairly complicated.
Property investor and founder of Binvested, Nathan Birch, says there are two main types of subdivision and development that he favours.
The first is to subdivide a block of land that already has a property on it. If you can retain the existing property, he says, this can reduce overall costs.
The second is to buy a new block of land that is vacant, before subdividing and building a new property on each lot.
The thing to remember in each instance, he says, is to do due diligence and weigh up the pros against the cons.
"I'm a fan of both kinds of projects, as long as you do your due diligence and understand how your numbers are going to add up for you," he says.
Who Can Benefit From Subdividing And Developing?

Depending on the financial position and aims of the individual, subdividing and developing may be appropriate under the following circumstances:
To pay down debt on an established property portfolio,

To raise capital in order to acquire foundation properties,

To enable first home buyers to build a PPOR and investment property in one hit,

To enable existing homeowners to make capital off their own land.
Subdividing Without Developing
It is also possible to make money by liberating a lot of land for sale. Older couples approaching retirement may live on a sizeable plot that can be split in two. This way, their existing house could be kept and they could also make money off the sale of their land.
It can also be beneficial to simply buy a block of land, subdivide and then sell off both lots for a profit.
Know What Is Permitted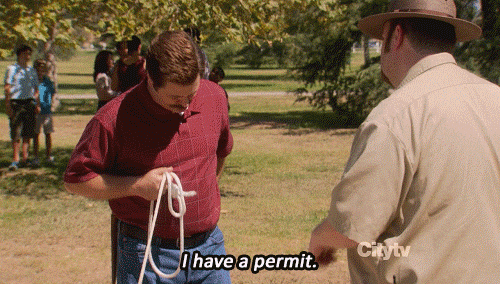 Nathan says, it is important to be careful when buying in new estates.
"You may think you can build something on a large enough block of land, but it could be an E4 zoning which will restrict what you can build."
He says he has also seen developments without adequate storm water and sewerage infrastructure in place which added to the site costs of the investor.
In any case, it is essential to know what type of buildings are permitted in the area before you put money down.
Contacting the local council or visiting their website can help you find out the zoning restrictions for the area.
A qualified surveyor, real estate agent or property investment expert can also provide you with this information.
Buying Land Off The Plan
Nathan says it can be difficult to know what infrastructure is in place when buying land off the plan. Since you can't go and physically inspect the lot, it is up to the word of the selling agent to guide you – which may not be the best.
Know The Costs Involved
It can cost up to $80,000 to liberate a lot of land. If you need to knock down an existing building and build a new development, this will obviously cost even more.
Before deciding to buy, make sure you add up all the expenses involved so you have an accurate picture of the total cost.
Expenses can include:
Site works,

Power connection,

Demolition,
Asbestos Removal,
Design fees,
Soil Testing,
Conveyancing,
Council contribution,
Rates,
Taxes,
Selling fees,
CGT implications.
According to Nathan, "A lot of people short change themselves with these sort of projects because they have miscalculated the numbers."
"You might make half a million dollars on paper to start off with."
"But, if you're holding the property for an extra year and you've got an extra $50,000 to $100,000 in holding costs – that can gobble up some of your profits."
"If you couple that with an extra $100,000 to $150,000 in site costs, that can really hurt you."
He says, if you sell in a buyers' market and don't get the amount you were aiming for, you could even find yourself in the red.
Make It Cost Effective
There is no point embarking on a development project if it means you will make little or no money at the end.
Buying land for less than market value is essential if you want to reap a good profit. So is completing a good value for money build.
Many Binvested clients have been able to make good chunks of capital thanks to our bulk land deals. What this means is that we used our group buying power to buy land in bulk for a wholesale price.
It's kind of like rounding up a community of buyers who all want to save big bucks on the purchase price.
We also have access to builders who can construct high quality properties for a competitive price.
The end result is a developer's profit – paid straight to the investor. It's good to know that we can help our clients keep this capital for themselves – something they wouldn't be able to do by buying an off-the-plan house and land package.
Should You Be Subdividing and Developing?
It depends on your strategy. We recommend you speak to one of our Binvested property investment experts to discuss if subdividing and developing is something you should consider.
[button anim="bounce" alignment="text-center" color="btn-primary" size="btn-lg" link="https://binvested.com.au/free-discovery-session-form" target="_blank" ]Request A Call[/button]