What You Need To Ask Before Choosing A Builder
Choosing a builder can be difficult. We've all heard horror stories about unfinished houses and cost blow-outs; builders going broke and extra holding costs.
These are the things that can turn a potential profit into a loss.
It's no wonder so many people avoid building as part of their investment strategy.
But, just because the potential for disaster is there, it doesn't mean you should avoid building altogether. We have seen countless clients make hundreds of thousands in profits after choosing the right builder – one that offers value for money and gets the job done without too many headaches.
Before you can choose a builder, however, you must first ask some hard questions – both of yourself and your shortlisted builders.
Questions To Ask Yourself Before Choosing A Builder: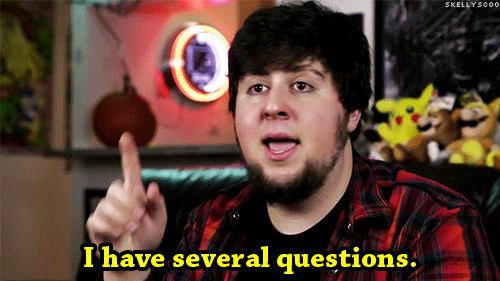 Interrogating yourself can be a useful way to cut out the crap. What do we mean by this? We mean that by asking yourself the hard questions, you can figure out whether the project you have your heart set on is worth doing at all.
Sometimes a build project seems like a great idea – but, in reality, it is a flop. It is better to find this out before you have committed your time and money to it.
1. What is the end product going to be worth?
According to Nathan Birch, co-founder of Binvested, this is the first question you should ask yourself before approaching any builders.
If you know how much the property will be worth after building it, you can compare this to the cost of land and build to calculate your potential profit.
If you aren't set to make a good chunk of capital through the deal, the next question you should ask yourself is whether or not the build is worth doing. Remember, there can often be unexpected costs involved when building – including more holding costs if the project gets delayed. This could result in you making no profit at all, so it is worth keeping in mind how much you would realistically like to make.
2. Is it cheaper to buy an established property or is it cheaper to buy a block of land and build on it?
Nathan says, before choosing a builder, you need to know that the build isn't going to cost more than what it would cost to buy.
If properties in that market are selling for $800,000, and the cost of the land and build adds up to $600,000, then it is worth going through with. If the cost of the land and build adds up to $800,000, then it isn't worth the time and effort.
3. Can this builder deliver the end result?
Nathan says he has seen people spend huge amounts of money getting their house built because they have had to enlist a second builder after the first went broke.
If you are going to hand over your hard earned money, or borrowed funds for that matter, for someone to build you a property – you want to make sure they will finish the job. You don't want to get stuck with a half-built house and no money after your builder has gone bust.
Nathan suggests going to visit some of the builder's current and past projects to see how they are tracking on.
Other Things To Keep In Mind Before Approaching Any Builders:
1. There are a lot of price variations out there.
Nathan says, it is important to research what is on offer. Builders can sometimes go broke. It pays to go with someone who has a reputation for getting things done.
2. Some builders can over promise and under deliver.
If you have spoken with a few builders who give a timeline of 12 months, for example, and you come across a builder who says they can get it done in six – you should question this. If you go back to the others and ask if they can finish the build in this amount of time, gauge their responses to see if the other builder is being unrealistic.
3. Are you going to build a spec home or a master build?
Master builds allow you to tailor the list of inclusions, whereas spec homes are like "cookie cutter" models. Master builds usually end up being worth more than spec homes at the time of sale, because they are customised and therefore stand out from all the rest.
4. Tradies can be difficult to come by.
Thanks to the recent construction boom, a high demand for tradespeople has increased the cost of building over recent years. If you are building in an area where there is a lot of construction, you could experience delays and cost blow-outs.
Nathan has even seen instances where tradies are "poached" by the competition after being offered more money.
5. Contracts are important.
According to the Department of Fair Trading, a builder must provide you with a written contract if the contract price is more than $5,000. Building jobs valued at more than $20,000 must be covered by an extensive home building contract. You can read more here.
It is advisable to get a lawyer to look through the contract and explain your rights and responsibilities under the agreement, as well as the obligations the builder must fulfill.
6. There is no standard cost for a home build.
While it is important not to over capitalise on a property build, the total cost will depend on the size and type of building being constructed, as well as the list of inclusions.
Time To Quiz The Builder:
When it comes time to choose a builder, it is important to interview a few and compare their responses. Here are some good starting questions that will no doubt lead to further ones.
1. Can you show me results?
Nathan says, "When interviewing the builders, I like to see what their past results are." It can be good to get a referral from clients to see how the company stacked up. You could also try doing a Google search to see what reviews have been written about them.
2. How long have you been in business?
It is always good to know if a company has been around for a long time. If so, they are likely to have an established reputation.
3. How much will the build cost?
The crunch question. Nathan suggests interviewing at least three builders on pricing to see who comes up with the best value. Research the market to see what others are offering, and beware of those who over promise.
4. Can you provide me with a fixed price contract?
Be wary of builders who give a figure based on their budget package. The written contract should specify the exact price of the build with an itemised account of all inclusions. Get an expert to look over the contract to make sure they haven't left out anything.
Finding a good builder is not a piece of cake. Arm yourself with the right knowledge and ask plenty of questions along the way. This way you can be sure you have done everything you can to avoid any costly mistakes.
Have You Found The Right Builder?
If you are in the process of choosing a builder and you want to discuss your options with one of our customer care team, get in touch today.
[button anim="bounce" alignment="text-center" color="btn-primary" size="btn-lg" link="https://binvested.com.au/contact/" target="_blank" ]Get In Touch[/button]