Why Female Property Investors Are More Successful
Women make up just under half of all Australians who invest in property – and they do it better than their male counterparts.
According to the Australian Property Council, women comprise about 47% of investors who own real estate investments.
ATO data has shown that female property investors outperformed their male peers by 40 basis points during 2016, and have been outperforming them for the past decade.
Why are women outperforming men?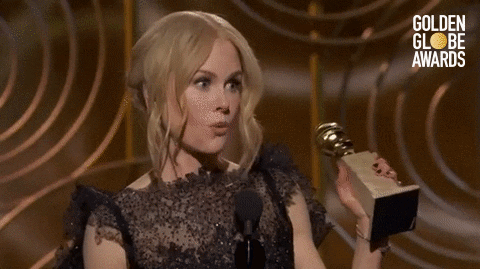 Research has shown that women tend to be more cautious with their investing. They spend more time on research and seek properties with lower risk and minimal returns.
Women tend to focus on investing over the long-term, rather than looking for short term growth in riskier markets.
Bridging the gender gap.
According to Ross Clare, Director of Research at the ASFA,
"On average men are more likely both to have superannuation and to have a higher account balance."
"There are a number of reasons for this, including women having more time out of the paid labour force for family and other reasons and women more likely to be employed in part-time and/or lower paid occupations."
But it is not just a gap in super that sets up women for financial disadvantage.
The income gender gap currently stands at about 15.3% for full-time wage-earners. This means, on average, a woman has to work for 12 years longer than her male peers in order to secure the same amount for retirement.
Women make the financial decisions in most households.
Women are often the decision makers when it comes to household finance. According to a study conducted by NAB in 2015, women are more likely to take control of household expenditure.
Yet the study also found that men have a greater say when it comes to making major financial decisions such as purchasing a property.
Women have the know-how when it comes to investing.
Since women generally have a better understanding of the financial needs of the household, it makes sense that they should play a bigger role in making major financial decisions.
In fact, it is this sensitivity to the needs of the family that could explain why women generally choose investments with lower risk.
It could also explain why women are reluctant to make decisions unless they have undertaken due diligence first.
Whatever the reason, the high success rate of women investors has us wondering why there aren't more of them.
We would like to see more women take their financial future in hand and build wealth for themselves and their family.
Here are the stories of some Binvested clients who are on their way to financial freedom.
Rochelle bought her first investment property before turning 25.
At the start of her 20s, Rochelle realised she didn't want to spend her whole life tied to a job. Interested to find a way to build wealth, she decided to buy her first investment property.
She purchased a unit on Queensland's Gold Coast through Property Investment Agents that had a positive cash flow.
In two years' time the unit had earned about $45,000 in capital growth.
After getting engaged, Rochelle and her partner decided to buy their own home – and make money off the deal.
Through PIA, the couple purchased an existing property with plans to demolish it.
They are now in the process of building a dual occupancy on the land. The couple plan to live in one property and either sell or rent out the other.
Rochelle is likely to make about $450,000 in net equity once the project is finished.
Janine purchased four investment properties with one deposit.
Originally from South Africa, Janine moved to the UK where she lived for 13 years before settling in Australia. She purchased her first investment property in the UK, but found she was putting a lot of her own money into paying off the mortgage.
After moving to Australia, she decided to access equity in order to purchase more properties. Unsure of where to purchase or what strategy to adopt, she enlisted the help of Binvested.
Within 48 hours, Binvested had found four properties that she could purchase with her deposit. She now has a portfolio worth $1,195,000 that is paying itself off.
She plans to purchase 10 investment properties in total as well as a PPOR. In five years she hopes to take out money in order to buy her dream home as well as bring her family over from South Africa.
Yesim invested with her sister at 25.
Like so many young Sydney-siders, Yesim wanted to buy a property but couldn't afford to do so on her own.
She decided to join forces with her younger sister, however, the pair didn't want to be tied at the hip financially.
After speaking with the teams at Binvested and Zinger Finance, the sisters developed a strategy that could help them generate enough capital in order to start their own investing journeys.
They purchased an existing property in Western Sydney that had a neutral cashflow. The plan was to subdivide the land in order to build a dual occupancy. By selling the completed development, the sisters hope to make $300,000 in profit – money they could turn into an even bigger profit by reinvesting again.
The women plan to reinvest their takings into building their own foundation property portfolios so they can set themselves up financially.
Are you feeling inspired?
These women have all had amazing journeys up to now and there is no reason why you can't follow in their footsteps. This doesn't just apply to the women reading, this is for you guys too.
Regardless of your age, gender, how much you earn etc., there's a pathway for everyone. But its up to you to take the first step.
If you need help with your strategy, if you need clarification on how you can get started, if you just need a kick up the ass to take that leap, then we're here.
You just need to reach out to us.